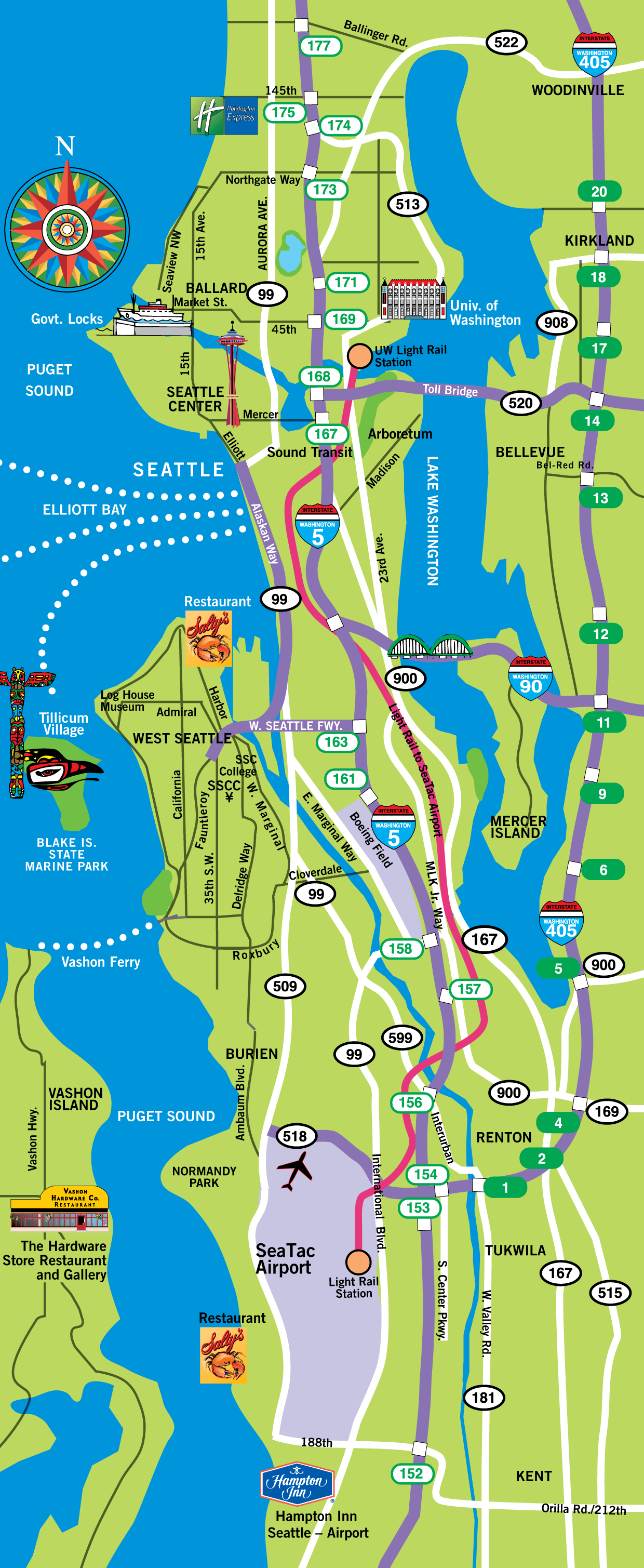 Beyond Seattle
This map features a broad overview of the major freeways
and communities surrounding metropolitan Seattle.
The Puget Sound area is surrounded by water, and ferries are a way of life for many in the region. Take a ride on a Washington State Ferry to beautiful Vashon Island, or hop on the King County Water Taxi to West Seattle. The 520 and I-90 floating bridges which cross Lake Washington are the longest floating bridges in the world!